Zimbabwe's President Robert Mugabe's 37-year rule appeared at an end Sunday after a source confirmed he had agreed to resign and was preparing to address the nation.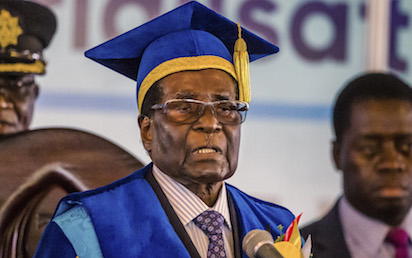 Mugabe's grip on power was broken last week when the military took over, angered at his wife Grace's emergence as the leading candidate to succeed the 93-year-old president.
"Yes he has agreed to resign," a source close to the presidency told AFP after Mugabe's expected television address to the nation was delayed.
At a ruling ZANU-PF party meeting earlier in the day, delegates cheered wildly as a party official announced that Mugabe had been ousted as party chief.
He was replaced by former vice president Emmerson Mnangagwa, who had been Grace Mugabe's chief