THE hope of a revived power sector heralded by the privatisation of power assets is fading fast.
The 2013 exercise culminated in the handing over of 10 Distribution Companies, DISCOs, and four Generation Companies, GENCOs, to investors. But rather than being a solution, the measure appeared to be breeding more troubles four years after.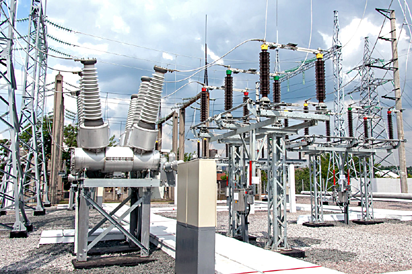 At the core of the issue is the inability of stakeholders, particularly the DISCOs and the Federal Government, to come up with a workable template.
Through regulatory actions, DISCOs are forced to sell their product valued at N80 per Kilowatt Hour, at an average retail price of N32 per Kilowatt Hour. The huge gap of about N50 per Kilowatt Hour and other liabilities created by this is said to have hiked market debts of the DISCOs to about N1.3 trillion.
This issue of Cost Reflective Tariff, CRT, has pitched the government against the DISCOs. The CRT is to ensure that investors recoup their investment in addition to a decent margin as profit.
This was the expectation of those who committed more than N11 trillion to buy the electricity distribution assets.
But while the DISCOs claim they are being owed by government agencies, the latter accused them of owing the Nigerian Bulk Electricity Trading Company ,NBET, about N800 billion.
Unfortunately, the situation has robbed the sector of direction and momentum. Rather than provide regulatory functions that could salvage the situation through the Nigerian Electricity Regulatory Commission, NERC, government daily engages in buck-passing.
In fact, government has unduly been combative in responding to the matter, suggesting that the intractable crisis is defying solutions.
Should this situation which neither side can win nor gain continues, the problem will grow beyond its current crisis point.
It is, therefore, incumbent on government to break the logjam by starting reasonable conversations with investors. Before doing that, it must drop its antagonistic strategy.
A more malleable approach, which emphasizes dialogue, mutual respect, rapprochement and consensus between the Ministry of Power and stakeholders, could make a difference.
As a matter of urgency, the authorities should finalise works on the Power Sector Recovery Programme, PSRP, and commence its execution.
PSRP envisions that the market shortfall will be addressed under the World Bank $2.5 billion performance loan to the Federal Government.
Under PSRP, an initiative of the Federal Government in conjunction with the World Bank Group, International Finance Corporation, IFC, and Multilateral Investment Guarantee Agency, MIGA, the government will be responsible for the differentials between what DISCOs charge end users and CRT.
This would enable DISCOs to recover their cost and make a modest profit, even as consumers are left happy with affordable tariffs.
We strongly believe that the adoption of these fundamentals would do much in salvaging the situation.
Related