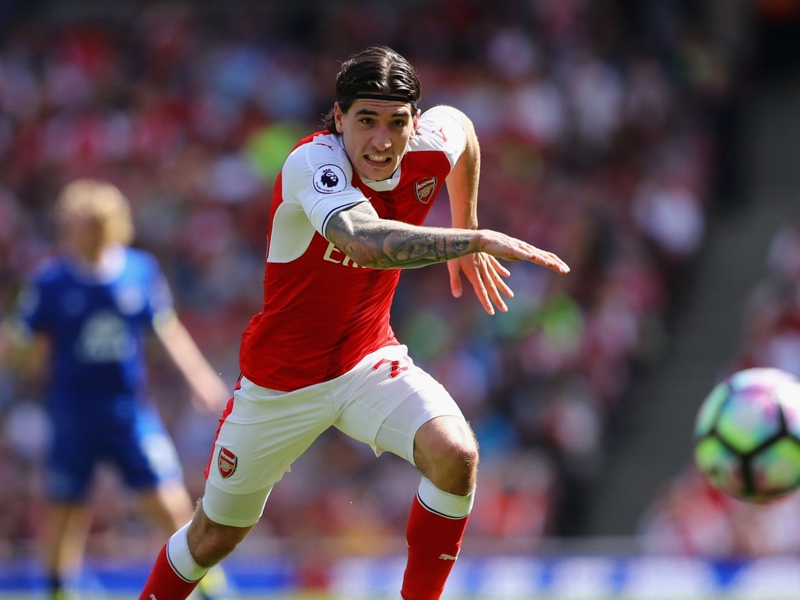 The Spaniard is preparing to return to the home of English football, with Premier League champions Chelsea blocking his path to another trophy
Hector Bellerin has boldly stated that Arsenal will triumph at Wembley ahead of their Community Shield clash with Chelsea.
The Gunners will go back in search of silverware on Sunday when they take on Premier League champions Chelsea in the traditional curtain-raiser to the season.
Arsenal to win any major trophy – 15/8
Arsene Wenger's side emerged victorious in a FA Cup final clash with the Blues in May, having previously seen off Manchester City at the semi-final stage.
They lifted the same trophy in 2014 and 2015, with those successes helping to lift Bellerin's mood in an Instagram post picturing him in conversation with £46 million new boy Alexandre Lacazette.
Bellerin also helped Arsenal to edge out Chelsea in the 2015 Community Shield, with his record at Wembley certainly making for impressive reading.
He will be hoping to figure in Wenger's thoughts again in the Gunners' latest outing, with the Frenchman having tinkered with his tactical approach of late.
Wenger: I'm sorry I'm still here!
Arsenal moved to three at the back towards the end of the 2016-17 campaign, with Bellerin dropping out of the side at times.
Article continues below
He did, however, start the FA Cup final at right wing-back and could fill a similar post when reunited with Chelsea in pursuit of the first trophy of the season.