By Ayo Onikoyi
Many questions have been raised of the open letter from comedian, I Go Dye, to erstwhile governor of Delta State, Dr Emmanuel Uduaghan, advising the later not to nurse the ambition of going to the senate because of his unsavoury track record as the governor of the State.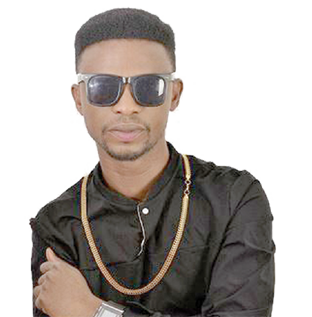 I Go dye, who advised that the former governor should encourage a younger person and sit back as an elder statesman and agitate   for the re-opening of sea ports across Niger Delta, is being seen by some to be acting out a script written by some people or political parties behind the scene. One particular lawyer queried his intention, pointing out that he was one of the people strongly behind the governor when he was in office.
However, the humour merchant defended himself by saying he cannot compromise the truth and that, he's not being influenced by any political interest or financial gain.
"I am not speaking in the interest of APC or PDP. I am just a visionary, who cares for the development of Nigeria. There is no government that I have not spoken about . The truth cannot be bought or concealed, let no man be deceived. I have never collected money from any political party or politician.
When I act in my professional capacity as a comedian at their events, I'm just paid my professional fees, it doesn't mean I have been given a cheque or contract by anyone of them,that's why I am bold enough to speak the ugly truth anytime. If  they feel I have endorsed him before, I am no longer endorsing him. We cannot continue like this. If they care enough, they should find out why the pensioners are not paid, and why our state is not being developed.
I have expressed this to him that he should be advocating for our sea ports reopening to create jobs for our people and I haven't said anything different. We all are bold enough to speak the truth,however, every man has a right to die for his own hero. Today the x-ray is on him,tomorrow it might be Okowa's turn. I'm not standing for anyone, let them all do the needful when the ball is in their court," he said.
I Go Dye, who was born Francis Agoda, is fast becoming popular for his knack of writing open letters to political leaders on national issues. He has writen to former Vice President Atiku Abubakar, Rochas Okorocha and even Muhammadu Buhari. He prides himself on being the voice of the voiceless in view of his capacity as  the UKAID Goodwill Ambassador on 'Making a Difference Against   Corruption'.
Related