By Emma Nnadozie, Crime Editor
Lagos State Commissioner of Police, Imohimi Edgal, has stormed the dreaded cells of the Federal Special Anti-robbery Squad, FEDSARS, at the Command Headquarters, Ikeja, and directed the immediate release of 40 suspects, while 30 other suspects, said to be involved in cultism, were ordered to be charged to court without delay.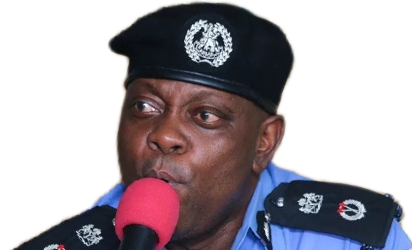 Edgal, who embarked on an extensive surprise night patrol of some volatile police formations in the state, also directed that, henceforth, suspects must be treated with dignity and in humane condition, pending the conclusion of their cases.
The patrol, according to police sources, was necessitated by security reports about likely resurgence of militancy from the creeks and the smoldering cult activities in some parts of the state.
Already, police authorities in the state, last week, exposed plans by members of some unlawful societies such as the Aye, Eiye, Black Axe, Buccaneers among others, to go round the town serving notices to rival cult gangs in the neighbourhood that they would be converging to settle scores with rival cult groups.
Suspecting that it will be a day of outright brigandage and anomie, the state police boss warned that any such gathering by members of the unlawful assembly with the intent to commit felony will be visited with the full weight of the law.
The sources said the Police boss swooped on no less than five Police divisions and other strategic formations on Saturday and Sunday nights with a view to ensuring that they were not just at alert, but ready for action.
Some of the formations and divisions visited included Federal Anti-Robbery Squad, FEDSARS; the State Criminal Investigative and Intelligence Department, SCIID, Panti, Yaba; Isokoko, Alausa, Pen cinema, Iju and Mancentre divisions, where he reportedly met their Divisional Police Officers.
Reports said he also interrogated all the suspects inside their cells after which he directed that those whose offences were minor should be released immediately, while those that have cases should be charged to court without delay.
Contacted on phone for comments on the development, the Lagos Police boss told Vanguard: "Patrols are a routine exercise in the force and we act according to directives from the Inspector-General of Police, Ibrahim Idris that we should intensify efforts towards commu-nity and safety partnership.
"That is exactly what we are doing and efforts will be intensified in this regard and on all other challenges."
Related