By Dirisu Yakubu
ABUJA-Following allegations by the All Progressives Congress (APC) that the PDP is to blame for the challenges of development in the country, the party yesterday tasked the President Muhammadu Buhari-led administration to provide services for Nigerians, saying they are now tired of the blame game of the ruling party.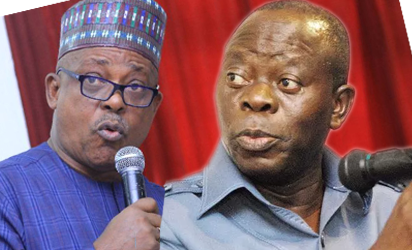 National Publicity Secretary of the party, Kola Ologbondiyan told our correspondent Sunday that the APC-led administration has failed on the thematic areas of economy, fight against insurgency and the anti-corruption war.
He said: "Nigerians are tired of their blame games. They know that Nigerians have rejected them having failed to keep the promises they voluntarily made.
"Is it the PDP that made the President Buhari government not to take action on the Kemi Adeosun National Youth Service Corps (NYSC) certificate forgery scam? Is it the PDP that caused WAEC to unmask Obno-Obla's certificate forgery scandal?
"Is the PDP to blame for the humongous sums of money the disgraced former Director General of the Department of State Security (DSS), Lawal Daura allegedly stole?" he asked.
Related