…Says DISCOs major obstacle in power value chain
By Chris Ochayi
MINNA—Federal Government, yesterday, announced that it had completed arrangements to concession six hydro dams to private operators under build, operate and transfer, BOT, scheme.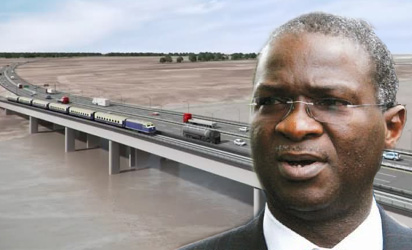 Minister of  Power, Works and Housing, Mr. Babatunde Fashola, who disclosed this during the 29th Power Sector Stakeholders' meeting in Minna, Niger State, said the step was aimed at energising educational institutions and markets in the country.
Fashola explained:  "These are government-led initiatives based on the rural electrification plan approved by the President in 2016 to provide access to power for rural dwellers and vulnerable members of our society.
"We proposed to use six small hydro dams that had been abandoned for decades, Federal Government owned universities and some markets as anchors.
"Apart from the universities, where government is directly funding the intervention, the markets are being privately funded, contrary to allegations that have been made in the media, and I challenge those who made the allegation to provide proof to the contrary.
"There are currently 15 markets under contemplation with Ariaria, Sabon Gari and Sura markets in Aba, Kano and Lagos as flagships. The six hydro dams are to be concessioned to private operators to build, operate, and transfer.
"Our thinking is simple. While the whole value chain and power privatisation gradually evolves, it is possible to create oases of success by showing to our children that they can have reliable power while in school.
"If that is a reason to get children to school and keep them there, certainly, no good business can oppose this.
"Indeed, it seems to me sensible to expect that the future of today's business and even government, rests solely on the quality of education that the current generation of students get.
"As for the markets, the 37,000 shops in Ariaria, about 13,000 in Sabon Gari, and about 1,000 in Sura represent SMEs, where the majority of our people earn a living."
DISCOs major obstacle in power value chain
Meanwhile, Fashola, in spite of recent quit threat issued by Distribution Companies, DISCOs, insisted that they were the major obstacle militating against progress in the power value chain.
The minister noted: "Those who know and who genuinely desire to solve problems in this industry do not need to be told that the most pressing challenge of the sector today lies at the distribution end.
"Among the challenges at this sector of the value chain (and there are problems in gas generation and transmission), the most urgent being distribution of available energy to consumers, and there is an unused energy in the region of 2,000 megawatts in this category.
"The other, of course, is the supply of meters to consumers. These two issues of power distribution and supply of meters rank highest in the feedback from the stakeholders in the industry."
Related