BY BOLUWAJI OBAHOPO, LOKOJA
The election of a three-man delegate election of the Peoples Democratic Party, PDP, turned bloody Saturday as enraged party members engaged in a free for all.
The election, which started peacefully took a new dimensional around 2pm when party members from Lokoja local government invades the state secretariat around Zone 8 to display their disaffection over the exercise.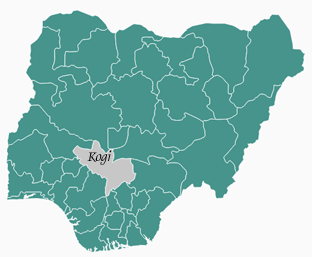 It took close to an hour to quenched the trouble from the Lokojs members.
What occurred in the afternoon was a child's play compared to the regrouping of members from Idah and Omala local governments who besieged the secretariat around evening singing songs of war.
Before one could say Jack Robinson, the secretariat become engulfed in chaos as fight broke out between waring factions fighting for and against the lists brought to the party headquarters.
It took close to two hours for the combined efforts of police and civil defence who were drafted around 6pm to the area to bring the uproar to control; but not without many already wounded by the fighting members who used any weapons found at their disposal to gain upper hands.
People living around the party secretariat and motorist plying the zone 8 junction or those coming from the town had to make a detour, taking one – way to avoid being a casualties.
This is coming on the eve of a proposed visit of the Senate President, Bukola Saraki to the state, to canvass for their support in the presidential race.
This development may however make the Senate President have a rethink about the visit.
Related