An aggrieved mother of three, Mrs Mercy Adetokunbo Oluwaseyifunmi, has sued the Inspector-General of Police, Ibrahim Idris , over alleged illegal detention by the force.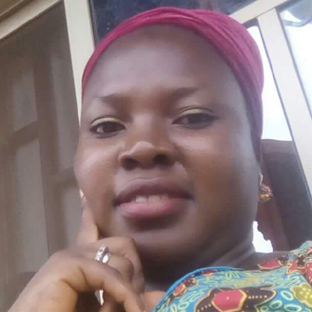 In a motion challenging the breach of her fundamental human rights filed before the Federal High court sitting in Ikoyi, Lagos, Oluwaseyifunmi, is praying it to grant her N10million damages for unlawful detention.
Already, July 27 has been fixed by the court to hear her application.
The police had accused her of allegedly trafficking a girl identified simply as Damilola, to the United Kingdom. However, report revealed that the girl in question is presently living with her grandmother in Akure, Ondo State.
Mrs Mercy Oluwaseyifunmi, who sued the Inspector-General of Police (IGP), Ibrahim Idris also joined the Officer in -charge of General Investigation Section Force Criminal Investigations Department (FCID), Alagbon Close, Ikoyi, Lagos as co-respondent.
The plaintiff, said that she was arrested and detained by Policemen in Ondo State , from where she was transferred to the FCID, Alagbon, over allegation that she was bearing same name with her ex-lover's estranged wife who resides in the United Kingdom.
But the Deputy Commissioner of Police (DCP), Mr Abutu Yaro, in charge of General Investigations, FCID, was reported to have alleged that the plaintiff stole and trafficked her daughter, Damilola, in connivance with her ex-lover and biological father of her daughter, Bankole Oni, a UK based Nigeria.
Genesis of trouble
Speaking with Vanguard, the plaintiff who alleged that her arrest and detention was being masterminded by some persons working under instruction from some senior police officers in Abuja, expressed shock that such thing could be happening at a time when the campaign for change in the police was on.
She traced the genesis of her ordeal to the day Bankole, the father of her first child , Damilola called from the UK.
According to her " Bankole Oni Ogunowo and I started dating years back , in Nigeria, in the process of which I was pregnant and had a baby girl, Damilola for him. Later, Bankole left for the UK. After waiting for four years without any word from him, I decided to move on with my life. When I went to inform his mother of my decision, she told me that her son had married someone else in the UK. Along the line, I met my husband Nicholas.
" Some years later, Bankole called me on phone and demanded to have access to his child, which I obliged him. During one of the conversations, he said he would like Damilola to come and join him in the UK. He also asked if I did Female Genital Mutilation, FGM on her and I said no. Thereafter, he told me to go to court and swear an affidavit to prove that I'm Damilola's mother and that I didn't carry out FGM on her. I did and sent the documents to him .
Arrest
" But to my surprise, some policemen came to arrest me, saying that I lied in the affidavit I swore. They also claimed that they could not trace the address I filled on the affidavit, adding that one Oyebo had sworn a counter affidavit, denouncing mine. I was told that he (Oyebo) reported me to the police. That was the genesis of my problem".
Continuing, she said " I have been dragged from Ondo State Police Command to Alagbon , Lagos , several times, where I was asked to pay huge sums of money for bail that is supposed to be free.
The policemen came again two weeks ago to arrest me, claiming that I jumped bail again. I was taken to Igbosere Magistrate Court, where I was remanded in police custody for twenty days, with my three-year-old baby crying everyday".
Recounting her ordeal in Alagbon, she said " I am yet to understand why the Nigeria Police keep transferring me from one state command to another.
They said that I'm bearing same name with my former boyfriend's estranged wife who lives in the UK. Adetokunbo is a pet name my parents call me. I don't understand how bearing the same name with another person constitutes a crime. This case has been on for long. I even had to sue the police for harassment but the matter was settled by the former Deputy Commissioner of Police in charge of General Investigation, during which I was asked to go.
The DCP has now retired and policemen came back to arrest me, claiming that I jumped bail.
" It was after my lawyer sued the Police that they decided to transfer me back to Ondo State. But on our way back, I overheard the Investigating Police Officer , IPO one Sergeant Emmanuel Ebong ,telling somebody on the phone that he would ensure that I was remanded in Ondo state, without anyone knowing my whereabouts.
After the conversation, as I was talking with a relative who wanted to know where I was being taken to, the IPO snatched the phone from me and removed the battery, all in a bid to ensure nobody got in contact with me. As he did that , he said I would go to prison.
" We got to Akure around 3pm and I was immediately taken to Ondo State Police command. He told policemen that there, that there was an order from above for me to be charged to court immediately. I was confused over why I should be moved from Alagbon to Ondo State, to be charged to court, after spending 14 days in detention for committing no crime.
But providence smiled on me while in the court, as someone who heard me mentioned my lawyer's name immediately alerted him.
Luckily as the police took me to Magistrate court 1, Alagbaka in Akure, my lawyer and his team were already waiting to represent me. This was how my bail was perfected."